View Job
This posting cannot receive an online application from your BostonJobs.com account. To apply, follow the employer's instructions within their job description.
Bridgewell
Location:
Lynn

,

MA

01902
Document ID: AB436-0IZG
Posted on:
2019-02-11
02/11/2019
Job Type:
Regular
Job Schedule:
Full-time
2019-03-13
Transportation Driver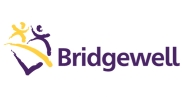 Bridgewell
strengthens communities by providing an unmatched range of social and human services that empower people with disabilities and other life challenges to live safe, self-directed and productive lives. Bridgewell delivers support through community housing, day programs, outpatient treatment, recovery services, education and employment training. We"re committed to helping people in need, from those with autism to people with substance use disorders, become engaged members of their communities. Bridgewell is also the industry leader in developing innovative offerings in response to unmet or emerging needs.
The Position:
We"re looking for a
Transportation Driver.
You will ensure that individuals with disabilities are transported safely to and from the day site and the residence.
Essential Duties and Responsibilities:
Assist all individuals in entering and exiting the vehicle and assure all individuals have properly secured seat belts.
Interact with patience and sensitivity in all contact with individuals, family members, staff and others.
Be familiar with any conditions or behavioral issues that any individuals may have and be able to assist them.
Operate the vehicle at all times within all federal, state and local laws.
Have good knowledge of routes and locations of all houses, day facilities and emergency locations.
Maintain and carry emergency fact sheets, daily attendance and trip route sheets.
Complete quick vehicle safety checklist prior to beginning your assigned route and report any issues to your supervisor immediately.
Immediately notify supervisor of any variance in route time exceeding 15 minutes.
Complete incident reports, as needed, in accordance with the Bridgewell Incident Reporting Policy and Procedures.
Maintain all required certifications (i.e. First Aid, CPR, Driver"s Safety, etc).
Other duties as assigned.
Required Education/Experience:
Minimum of a High School Diploma or GED required.
Must be 19 years of age or older, with at least 3 years of driving experience.
Must have a valid MA driver"s license and a good driving record history with no more than 2 moving violations in the last three years. A driving record history will be verified.
Required Skills/Knowledge:
Previous experience working with individuals with disabilities preferred.
Ability to interact with patience and sensitivity in all contact with individuals, residential staff, parents, and facility staff.
Must pass Driver Safety, CPR, First aid and CPI Certification.
Required Background Check:
A CORI background check will be conducted and verbal offer of employment is contingent upon CORI results.
A Drug Screen must be conducted within 24 hours of a successful interview and verbal offer of employment is contingent upon results.
Physical Demands:
The physical demands described here are representative of those that must be met by an employee to successfully perform the essential functions of this job. Reasonable accommodations may be made to enable individuals with disabilities to perform the essential functions.
While performing the duties of this job, the employee is frequently required to climb stairs.
The employee must be able to lift and/or move up to 20 pounds.
Must be able to drive a 12 passenger van and/or a handicap accessible van.
Must have a normal range of eyesight with or without corrective lenses.
Must have a normal range of hearing with or without corrective equipment.
Must be able to climb in and out of vehicles.

Reasonable accommodations may be made to enable individuals with disabilities to perform the essential functions of the job.
Requires acceptable CORI results according to Bridgewell policy.
Bridgewell is committed to creating a diverse environment and is proud to be an equal opportunity employer. All qualified applicants will
receive consideration for employment without regard to race, color, religion, gender, gender identity or expression, sexual orientation, national origin, genetics, disability, age, or veteran status.
More Jobs from Bridgewell

Back to Search Results Show Printable Job