View Job
This job posting is no longer active on BostonJobs.com and therefore cannot accept online applications.
This posting cannot receive an online application from your BostonJobs.com account. To apply, follow the employer's instructions within their job description.
Bridgewell
Location:
Lynn

,

MA

01902
Document ID: AB374-37MW
Posted on:
2018-10-04
10/04/2018
Job Type:
Regular
Job Schedule:
Full-time
2018-11-03
Direct Support Professional 2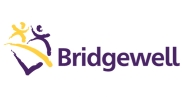 Bridgewell Mission:
'Connecting People with Possibilities'
Inspired by the values of caring and respect, together we guide individuals with disabilities and other challenges to achieve and enjoy their highest quality of life and personal growth.
Summary:
The Direct Support Professional 2 will provide support and assistance in Level 2 residential programs. Staff will provide support to individuals who need daily intervention, supervision and skills training in activities of daily living while managing within a home environment and in the community. Individuals may require moderate physical assistance or accommodation. Staff will receive and must pass specialized training in order to provide enhanced supervision or interventions designed to address multiple disabilities which may include behavioral supports or enhanced medical care.
Essential Duties and Responsibilities:
Provide support and assist individuals with skills training in all activities of daily living.
Create opportunities and provide support to individuals to make decisions in order to develop their skills and foster independence.
Provide services to individuals according to DDS, DMH, MassHealth, HUD, DPH, CARF and all applicable regulatory standards, as well as Bridgewell policies and procedures.
Provide support and assist individuals with all medical, clinical and financial needs.
Transport and accompany individuals as needed to and from medical, recreational and other activities outside the program.
Maintain required documentation according to DDS, DMH, MassHealth, HUD, DPH, CARF and all applicable regulatory standards as well as Bridgewell policies and procedures.
Assist individuals with accessing resources and recreational opportunities in the community.
Administer medications according to MAP regulations, as applicable.
Maintain core training certifications including CPR/FA, OSHA, CPI, MAP and Driver Safety.
Maintain other additional required training and certifications as required by the program.
Develop positive relationships with guardians, family members and other stakeholders.
Other duties as assigned.
Required Education/Experience:
Must have a high school diploma or GED. Associates or DSP Certification preferred.
A minimum of 1 year of experience working with people with developmental or psychiatric disabilities preferred.
Bachelor"s degree in related field a plus..
Required Skills/Knowledge:
Excellent written and oral communication skills so that writing of required documents is clear and articulate.
Excellent organizational and problem solving skills.
Valid driver"s license and one year of driving experience.
Computer literacy to include ability to use proficiently Microsoft products and web based applications used by the agency.
Physical Demands:
While performing the duties of this job, employee is frequently required to climb stairs.
Must be able to lift up to 40 pounds.
The employee must be able to drive a vehicle and regularly meet driving record requirements of the agency.
Must have a normal range of eyesight with or without corrective lenses.
Must have a normal range of hearing with or without corrective equipment.
Reasonable accommodations may be made to enable individuals with disabilities to perform the essential functions of the job.
Requires acceptable CORI results according to Bridgewell policy.
Bridgewell is an EOE/m/f/vets/disabled.
Back to Search Results Show Printable Job