View Job
This job posting is no longer active on BostonJobs.com and therefore cannot accept online applications.
This posting cannot receive an online application from your BostonJobs.com account. To apply, follow the employer's instructions within their job description.
Bridgewell
Location:
Dracut

,

MA

01826
Document ID: AC033-3OYJ
Posted on:
2018-09-17
09/17/2018
Job Type:
Regular
Job Schedule:
Full-time
2018-10-17
Certified Nursing Assistant (CNA)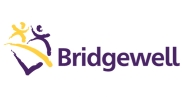 Bridgewell Mission:
'Connecting People with Possibilities'
Inspired by the values of caring and respect, together we guide individuals with disabilities and other challenges to achieve and enjoy their highest quality of life and personal growth.
Summary:
The Certified Nursing Assistant will provide quality supports to individuals with developmental and psychiatric disabilities.
Essential Duties and Responsibilities:
Provide support and assist individuals with all activities of daily living which may include assistance with grooming, bathing, oral hygiene, feeding, incontinent care, toileting, colostomy care, prosthetic appliances, transferring, ambulation, range of motion, communicating, or other needs in keeping with the individuals" care requirements.
Provide care to individuals such as checking vital signs, checking their weight, applying creams/ointments, etc.
Maintain the comfort, privacy, and dignity of each individual in the delivery of services to them.
Observe residents for changes in condition or behavior and promptly report these changes to the Program Director.
Provide services to individuals according to DDS, CARF and all applicable regulatory standards.
Provide support and assist individuals with all medical, clinical and financial needs by identifying needs and securing appropriate services as needed.
Transport individuals as needed to and from medical, recreational and other activities outside the program.
Maintain daily and monthly progress notes according to DDS and all applicable regulatory standards.
Write annual assessments on individual goals as outlined in the Individual Service Plan (ISP) and participate in the ISP meeting and other relevant meetings for the individuals.
Assist the individuals with accessing resources and recreational opportunities in the community.
Administer medications according to MAP regulations.
Maintain core-training certifications including CPR/FA, OSHA, CPI and MAP.
Other duties as assigned.
Education/Experience:
Must be a high school graduate with a minimum of 1 year of experience working with people with developmental or psychiatric disabilities.
Successful completion of a Massachusetts approved Nursing Assistant Certification course or other education which meets state certification requirements.
Must hold current Nursing Assistant Certification in Massachusetts and maintain active certified status.
Bachelor"s degree may be substituted for CNA based on experience.
Knowledge/Skills:
Excellent written and oral communication skills.
Excellent organizational and problem solving skills.
Valid driver"s license and one year of driving experience.
Physical Demands:
While performing the duties of this job, employee is frequently required to climb stairs.
Must be able to lift up to 20 pounds.
The employee must be able to drive a vehicle.
Must have a normal range of eyesight with or without corrective lenses.
Must have a normal range of hearing with or without corrective equipment.
Reasonable accommodations may be made to enable individuals with disabilities to perform the essential functions of the job.
Requires acceptable results of CORI check according to Bridgewell policy.
Bridgewell is an EOE/M/F/Vets/Disabled.
Back to Search Results Show Printable Job