View Job
This job posting is no longer active on BostonJobs.com and therefore cannot accept online applications.
This posting cannot receive an online application from your BostonJobs.com account. To apply, follow the employer's instructions within their job description.
Bridgewell
Location:
Chelmsford

,

MA

01824
Document ID: A9442-07L8
Posted on:
2018-06-11
06/11/2018
Job Type:
Regular
Job Schedule:
Full-time
2018-07-11
Psychiatric Clinical Nurse / Nurse Practitioner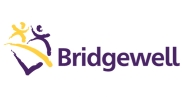 Bridgewell Mission:
'Connecting People with Possibilities'
Inspired by the values of caring and respect, together we guide individuals with disabilities and other challenges to achieve and enjoy their highest quality of life and personal growth.
Summary:
Supports Bridgewell"s mission by providing diagnostic medication assessments and ongoing medication management services to children and individuals with psychiatric and/or developmental disabilities in an outpatient setting.
Essential Duties and Responsibilities:
Complete diagnostic intakes, treatment plans and notes, goals and objectives.
Prescribe medication under the supervision of the Medical Director/Psychiatrist.
Assess and review medication regimen with patient, guardian(s), team members and other care providers/advocates.
Provide medication monitoring for referral to MD for follow up and consultation.
Provide medical assistance and assessment on a consultative and emergency basis.
Process clinical inquiries, i.e. prescription renewals, laboratory requests.
Provide individual and family case consultation.
Maintain client records according to regulatory standards.
Attend and participate in assigned case conferences, treatment planning meetings and utilization review.
Attend scheduled clinical team meetings.
Provide in-service trainings.
Comply with all applicable nursing protocols, regulations and licensing standards.
On-call responsibilities as assigned.
Facilitate referrals to other agencies/vendors when appropriate.
Other duties as assigned.
Required Education/Experience:
Must be currently registered by the Massachusetts Board of Registration in Nursing
Must have a master"s degree in nursing from an accredited National League of Nursing graduate school
Must have two years of full-time supervised clinical experience in a multi-disciplinary mental health setting
Specialty or experience working with children
Candidate must have a Federal DEA number (drug enforcement administration) and a MA prescriber registration number for prescribing privileges.
Physical Demands:
While performing the duties of this job, employee is frequently required to climb stairs.
The employee must be able to drive a vehicle.
Must have a normal range of eyesight with or without corrective lenses.
Must have a normal range of hearing with or without corrective equipment.
Requires acceptable CORI results according to Bridgewell policy.
Reasonable accommodations may be made to enable individuals with disabilities to perform the essential functions of the job.
Bridgewell is an EOE/M/F/Vets/Disabled
Back to Search Results Show Printable Job