View Job
This job posting is no longer active on BostonJobs.com and therefore cannot accept online applications.
This posting cannot receive an online application from your BostonJobs.com account. To apply, follow the employer's instructions within their job description.
Bridgewell
Location:
Chelmsford

,

MA

01824
Document ID: AB456-0IJW
Posted on:
2019-02-11
02/11/2019
Job Type:
Regular
Job Schedule:
Full-time
2019-03-13
Medical Director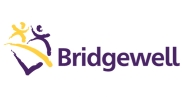 Bridgewell
strengthens communities by providing an unmatched range of social and human services that empower people with disabilities and other life challenges to live safe, self-directed and productive lives. Bridgewell delivers support through community housing, day programs, outpatient treatment, recovery services, education and employment training. We"re committed to helping people in need, from those with autism to people with substance use disorders, become engaged members of their communities. Bridgewell is also the industry leader in developing innovative offerings in response to unmet or emerging needs.
The Position:
We"re looking for a
Medical Director
! You will be responsible for the evaluation of the physiological, neurological, and psychopharmacological status of the clinics" clients.
Essential Duties & Responsibilities:
Prescribe or supervise the prescription of all medications.
Provide oversight and supervision to assigned staff of 3 APRNs.
Provide case consultation with other clinical disciplines as needed.
Review and sign all treatment plans, quarterly reviews, discharge/termination summaries.
Sign physician"s orders for home health services.
Participate in monthly utilization review.
Review all medical policies and protocols for the clinics.
Maintain clinical records according to regulatory standards.
Adhere to ethical standards of the American Psychiatric Association.
Required Education/Experience:
MD registered to practice as a psychiatrist.
Must be Board Certified.
A minimum of 3 years of psychiatric residency.
Required Skills/Knowledge:
Excellent verbal and written communication skills.
Excellent organizational skills.
Must be able to relate to colleagues and clients in a respectful, dignified manner.
Physical Demands:
While performing the duties of this job, employee is frequently required to climb stairs.
The employee must be able to drive a vehicle.
Must have a normal range of eyesight with or without corrective lenses.
Must have a normal range of hearing with or without corrective equipment.
Bridgewell Offers:
Many benefits starting at 24 or more regularly scheduled hours
Excellent health benefits-medical, dental, vision. We believe our benefits package is one of the most competitive (available to all employees regularly scheduled for 30 or more hours)
Generous paid time off-includes your birthday (that's right, we even give you your birthday off!)
Collaborative work environment that values new insight and personal contributions
With over one hundred programs in the North Shore, Lowell and Merrimack Valley we provide excellent opportunities for training and professional development
Why Should You Apply:
If top benefits alone don't sway you, then our compassionate and collaborative work environment should! Bridgewell is committed to training and developing staff and provides the opportunities for you to have a positive impact in the work you do.
Reasonable accommodations may be made to enable individuals with disabilities to perform the essential functions of the job.
Requires acceptable CORI results according to Bridgewell policy.
Bridgewell is committed to creating a diverse environment and is proud to be an equal opportunity employer. All qualified applicants will receive consideration for employment without regard to race, color, religion, gender, gender identity or expression, sexual orientation, national origin, genetics, disability, age, or veteran status.
Back to Search Results Show Printable Job